Ground Up Design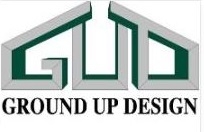 Assisting Your Imagination to Create Your Reality!
Architectural Design serving all of Ontario!

With over 18 years of experience as a BCIN qualified Architectural Designer in Ontario, Ground Up Design offers professional design and architectural consultation services.

A Graduate of the Architectural program at Sheridan College in Brampton, my experience includes Architectural Design & drafting, all types of material take offs (Material Lists), structural design and analysis with engineered roof trusses & pre-engineered wood products such as wood 'I' joists.

I have a patient but motivated style about me which creates a very good relationship with clients right at the beginning.